50% off Pro Kits in our once only BLACKOUT event
Buy now to avoid missing out. While stocks last
<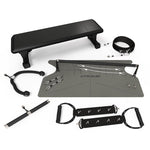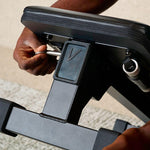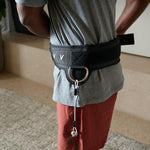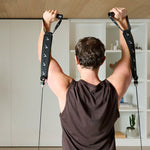 Pro Kit
Regular Price

$590.00 USD

Sale Price

$590.00 USD

Regular Price

Unit Price

per
×
Shipping times by Region:
The V Pro Kit includes the following accessories to be used with the Trainer+:
Long Bar - enhances exercise versatility
Short Bar - enables single cable exercises
Pump Handles - designed for rapid upper body movements
Tech Mat - features foot placement and symmetry markings for form optimization
Bench - increases exercise variation with in-built accessory storage
Belt - supports heavy lifting and injury rehab
Safety Cables
Rope
Bundle with a Trainer+ for the full experience:
<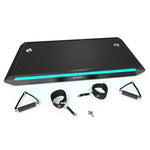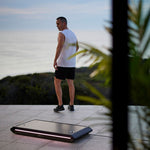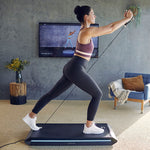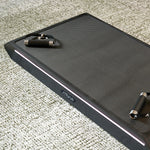 Trainer+ (3 Months All Access Membership included)
Regular Price

$2,990.00 USD

Sale Price

$2,990.00 USD

Regular Price

Unit Price

per
×
Shipping times by Region:
USA: Under 2 weeks
UK: Under 2 weeks
Europe: 7 weeks
Australia: Under 2 weeks
An entire digital home gym, all in one sleek platform. Patented technology that loads the perfect weight, guides your workout and tracks your progress.
0-440lb(200kg) of digital weights.

Adaptive weights that rapidly adjust to challenge you, or retract where needed. 

Compact and portable to easily store under a bed or couch when not in use.

300+ classes and goal-oriented programs, replacing the need for a personal trainer.

200+ exercises to build customized workouts.

'Quick Connection System' for easy interchanging of handles, straps and other accessories.

Multiple training modes including Pump, Time Under Tension, Old School and Eccentric Only for all phases of training.

Data tracking and performance insights to ensure consistent progress.
Package includes:
Trainer+ 

3 months all access membership with unlimited user profiles (see below for more benefits of membership)

Kick-off 1-on-1 coaching session to reach your goals

Accessories included: Pro handles, ankle straps
FAQs
Voltage: US, Canada, and Japan orders will run on 110 volts. For the rest of the world, the Trainer+ runs on 220–240 volts.
Max Power: 1000 Watts
Weight of Device: 80lb/38kg
Transport: Wheels and handle on one end
Resistance Weight Range: 0lb/0kg to 440lb/200kg
Connectivity: Bluetooth protocol; requires the Vitruvian App to function (compatible with Apple or Android)
Materials: Extruded aluminum frame, carbon fibre reinforced shell
Dimensions: 1170x520x115mm
The All Access Membership is included in the upfront purchase price of the Trainer+.
It provides 3 months access to premium features, including over 300 classes and goal-oriented programs, the ability to create and share workouts and full workout data and performance tracking. Along with access to new features and training modes as they are released.
The membership is tied to the machine and hosts unlimited user profiles. So family and friends have access to all the app features and are able to train in line with their unique capability, past performance and individual fitness goals.
If after 3 months you decide not to renew your All Access Membership your Trainer+ will still work and enable you to set your desired weight and train with adaptive digital weight. You will however lose access to premium features and new features as they are released.